In The Kitchen With Mary
Welcome to my cooking classes
Since 1990 a vital part of my practice has been nutrition counseling with folks going through health challenges - cancer and chemotherapy, managing auto-immune diseases, grappling with food sensitivities, mental health concerns, blood sugar regulation, fatigue and, really, everything under the sky. Some take to this easily and some feel like a fish out of water, interested but not making life-sustaining meals in their own kitchens.
I love that the Latin root of doctor is "docere", doctor as teacher. Many of my kin were teachers, farmers, cooks, builders - hands-on, earthy, makers. We are big on growing and preserving food, filling a picnic basket and heading out to someplace green. In 2015, in my 25th year of practice, it became time to pay forward some of my root knowledge. I set out to offer cooking classes at my office, teaching what I knew about food and fixing delicious, colorful, quick, plant-based meals.
At each class, we will prepare and sit down to lunch together. You are welcome to bring an apron or work shirt and your favorite knife if you like. Classes are Saturdays 10 am - 1 pm. To register, please email me or call 503-232-4047.
An email goes out to current clients with details and cost. Please get in touch if you want this information sent to you.
Here are my class offerings.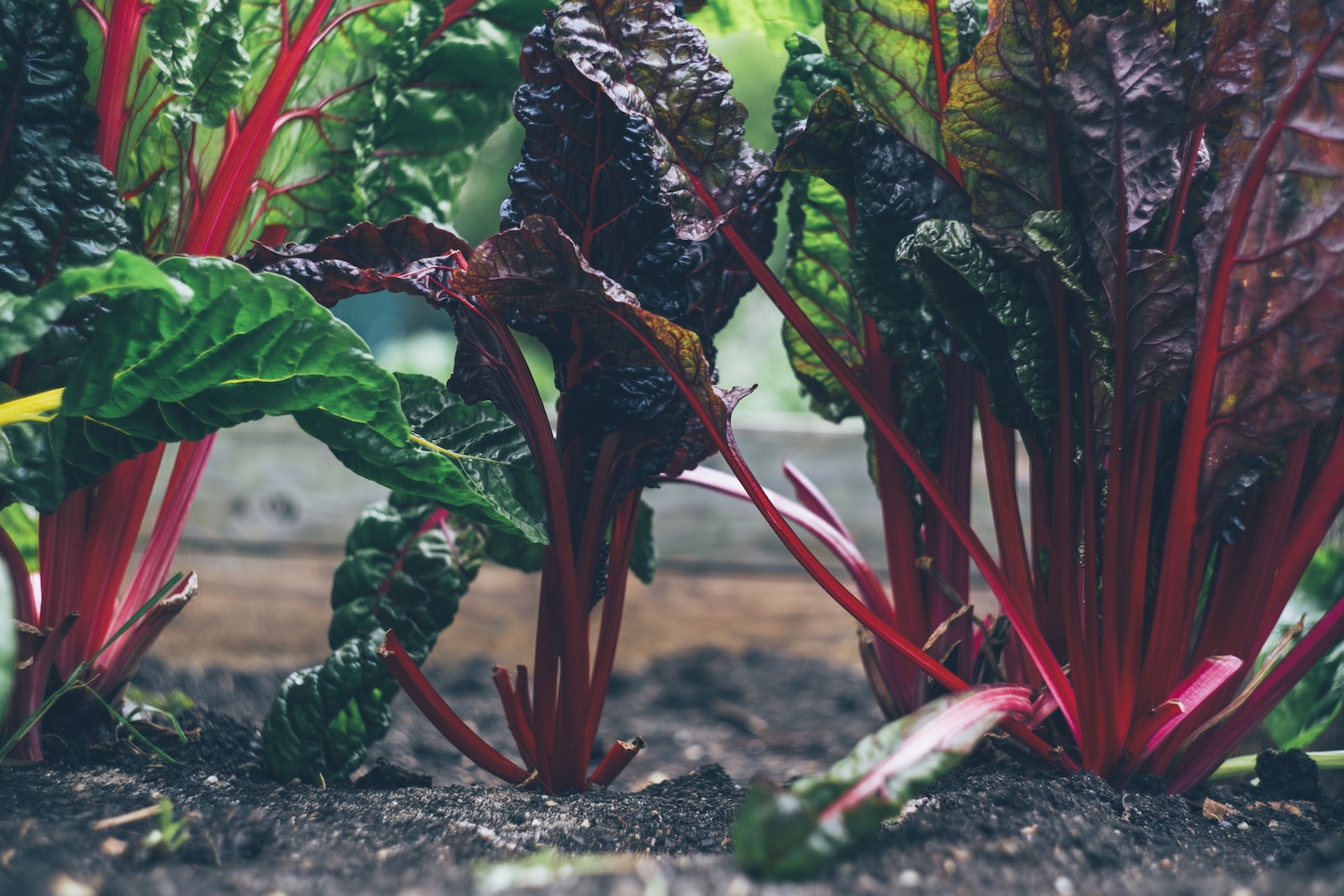 Regional Foods / Global Spices
October 26, 2019 - June 13, 2020
In Praise of
Herbs & Spices
October 20, 2018 - June 22, 2019
Photo: Agnieszka Kowakczyk

In Praise of Herbs and Spices
This fourth series of cooking classes is dedicated to the spark and pizazz that high quality herbs and spices bring to our eye, palate, tastebuds and health.
As a child, I nibbled the parsley other family members left on their plates and loved the venerable sage plant near my grandmother's kitchen sink. Little did I know the herbs would eventually call to me loud and clear and lead me to naturopathy and Chinese herbal medicine.
Many culinary herbs are used also as traditional medicines but, in cooking, are often used in tiny amounts and lose their potential power. In all of my past classes, fresh herbs and dried spices have come to the table. In this series, I give top billing to these quiet workhorses by playing up their roles in the dishes we'll make.
In Praise of Herbs and Spices is inspired by exposure to new spices and spice blends in The Spice Companion by Lior Lev Sercarz and this first summer's yield of herbs from the back garden at the office. I am excited to explore and present this deep world of potent plants that offer healing, beauty and almost impossibly sublime flavor.
At the end of each class you will bring home a gift from the kitchen - an herb from the garden, a spice blend, a sauce or herb-infused olive oil. New to this series, I'm also making film recommendations that I hope will delight you. I invite you to practice the use of herbs and spices in your everyday eating. Your senses and wellness, hand in hand, will appreciate each mouthful.
Sage & Thyme / October 20
Polenta with Chanterelle mushrooms, chickpeas & sage

Kale and Radicchio Salad with Pear-Thyme Vinaigrette

Fresh figs baked with olive oil, balsamic vinegar, thyme
Take Home: dried sage and thyme
Film Pairing: Juliette of the Herbs
Alliums & Mustard / December 1
French Onion Soup

Roasted Garlic White Bean dip with raw vegetables

Roasted Vegetable Panzanella Salad with
Horseradish Mustard marinade


Take Home: Whole Grain Horseradish Mustard

Film Pairing: Garlic is as Good as 10 Mothers
Chile Peppers / January 12
Whole Roasted Cauliflower with Guiana spice blend
(cayenne, oregano, thyme, dried ginger, dried onion)
on bed of black rice, served with Chimichurri
(serrano pepper, garlic, cilantro, parsley, lime)

Spinach-Black Bean salad with toasted walnuts and
apple cider vinaigrette
Take Home: Guiana spice blend
Film Pairing: Rosemary's Remedies 2013 youtube
Fire Cider Remedy
Curry Spices / February 23
Tandoori mushrooms

Yellow Lentil Dal with Tadka
(fragrant spices and seasonings, onions, ginger, garlic, and chiles tempered in coconut oil)

Brown Basmati Rice Pilaf
Take Home: Tandoori spice blend
Film Pairing: Know Your Mushrooms or All in this Tea
or The Lunch Box
Lemon & Floral / April 6
Sautéed broccoli rabe w/ lemon peel-infused olive oil

Spring Vegetable Crudités and Tsatziki w/ coconut yogurt, lemon verbena, mint

Stuffed grape or chard leaves

Chamomile tea infused with dried prunes
Take Home: Lemon peel-infused olive oil
Film Pairing: Real Dirt on Farmer John or Queen of the Sun
Rosemary, Savory & Tarragon / May 11
Mediterranean spring vegetable-bean soup

Socca Pizza (chickpea flour flatbread) with dried Roma tomatoes, leeks and spring herbs

Steamed artichokes with lemon-tarragon dipping sauce
Take Home: Herbes de Provence
Film pairing: Slow Food Story
Chives, Dill, Mint & Parsley / June 22
Parsley and Green Pea Soup, topped with chives, served chilled or warm, depending on the day

French Lentil cakes with creamy mint-dill sauce

Summer Fruit Salad with Matcha-Ginger Vinaigrette
Take Home: bouquet of fresh herbs
Film Pairing: Seed: The Untold Story
October 28, 2017 - June 2, 2018
Photo: Fabien Barral
Vernacular ... everyday eating
After a summers recharge, In the Kitchen with Mary is ready with a lineup of six classes Saturday October 28, 2017, through June 2, 2018. Dedicated to the everyday, "vernacular" cooking...eating simply and pleasurably helps us to commune with nature while fortifying the reserves of our deep cellular health!
Lets keep it simple as we practice making delicious and healthy food at home, by:
adapting recipes

storing up essentials in the pantry, refrigerator and freezer

reducing the hassle in composing a meal

listening and learning from each other ... what informs our best connections with food, what gives us health
Vernacular ... the word
It's used for plain language and slang, architectural styles that are domestic and functional. I'm offering vernacular as a homegrown and simple way of being with food - not that disastrous Baked Alaska I chose to make in junior high home ec class or a potluck salad that needs to be eaten within 25 minutes or turn soggy. The food we will make could be casseroled and reheated, packed in the freezer for that really hard week, made into a sack lunch, tripled and shared with a friend who is sick, you get the drift. Food that works in our real, everyday lives. Food that rewards you for your kitchen time.
Stuffed Foods / October 28
Field ripened produce filled with root vegetables, mushrooms, local grains, inspired by my Grandmimi's garden and oven.
We'll include winter squash with leeks, wild rice, cannellini beans, walnut, red peppers, French lentils, mushrooms, carrots, and dried tomatoes
Stewed Foods / December 9
Substantial, one-dish meals to fill the chinks in your castle wall before the harsh wind and rains come a'pounding.
We'll use ingredients like black bean chili enriched with Chinese herbs and a winter salad of bitter fall greens with shaved fennel, citrus and creamy citrus vinaigrette.
Savory Morning Meals / January 20
Hearty savory and quick first meals to send us warmly into the day.
We'll consider miso broth with tofu or aduki beans, onion, carrot and a dollop of garlic, ginger, parsley, lemon, sesame oil. Also Masala oatmeal with fennel seeds, onion, peas, carrots, garam masala, turmeric or chickpea omelet with scallions, mushrooms and spinach.
Fermented Foods / March 3
Feeding our beneficial intestinal jungle, aka microbiome, with fermented vegetables.
Percolating on fermented late winter vegetables including cabbage, carrot, beet, ginger, garlic and an underrated root vegetable like rutabaga or kohlrabi.
We will mix up a batch onsite and you'll go home with a jar to finish fermenting on your kitchen counter.
While prepping the ferment, we'll use some of the same fresh ingredients to toss together a winter slaw with Savoy cabbage, carrot, scallion, parsley, mint, sesame seeds and tahini-orange dressing and we'll make a spicy fermented soup with fresh broccoli and mushrooms, a liberal dash of kimchi (Korean fermented vegetables) and miso, topped with fresh herbs.
Early Spring Greens / April 28
No need to resist the power of fresh young greens.
Leaning towards spring soup with cauliflower, leeks, best of garden greens, garlic scapes, dill and a touch of chili pepper. Lets toss a big bowl salad with microgreens, arugula, scallions, asparagus, legumes, pumpkin seeds with lemony vinaigrette.
Cleanse / June 2
A feast of ways to, well, recover from feasting
We will look at many options for assisting the body in lightening the load by making changes for a few days or more:
reducing or eliminating one over-consumed food

eating as a vegetarian

eating as a vegan

eating all fresh, raw or minimally cooked foods
We'll design a several day cleanse. This could include a preparatory high fiber plant-based diet, followed by 2-3 days with a morning liver cleansing cocktail with fruit breakfast and vegetable lunch and dinner. Mid-cleanse consultation with Mary is included.
Today, we will eat a light lunch together, including roasted garlic and lemon soup, chard or grape leaves filled with summer squash, rice, herbs and spices, an herbal infusion of nettle, lemon balm, mint.
Photo Credits: Gemma Evans, Joseph Gonzalez, Milada Vigerova, Clem Onojeghuo, Marilyn Joyce, Dominik Martin
January 7 - June 24, 2017
Photo: Cristian Newman
Vital Longevity
I'm starting off 2017 with a new series on Vital Longevity inspired by The Blue Zones, Lessons For Living Longer From The People Who've Lived The Longest by Dan Buettner. This set of five cooking classes will explore the daily lives of long-lived and healthy people from four regions with more centenarians than other parts of the globe. As we prepare a meal, you will learn about the dietary mainstays, the perspectives on life and how gentle movement is part of life in each region. On the last class, we'll bring it back to Portland, making a meal from seasonal delights and sharing ideas of how to make more blue zone vitality here at home.

Classes will focus on Okinawa in January, Nicoya peninsula of Costa Rica in February, Loma Linda, California in April, Barbagia region of Sardinia, Italy in May and Portland in June.
For more on the Blue Zone concept, read on.
The Blue Zones, Lessons For Living Longer From The People Who've Lived The Longest by Dan Buettner, piqued my interest.
Buettner and his globe-trotting team of gerontologists, demographers and medical researchers talked, walked and ate with some of the worlds longest lived and healthiest people. These four regions are isolated by geography or by religion. It turns out that simple, traditional foods from close by, involvement in family and community, outlook on life and natural movement built into the daily fabric were common to each area. Nothing terribly new and yet…
It brings home that the choices a community makes are powerful promoters for improved health of the whole. Longevity is not entirely random, mostly not genetic and not entirely based on individual choices and discipline. When a community offers healthier food options in its markets, restaurants, schools and workplace cafés, chronic diseases start to decline. Availability of good, well grown food at reasonable prices in proximity to all neighborhoods starts putting nutrient rich meals on more tables. As getting around with less car dependency becomes easier and safer, more folks are happy to walk, bike or use public transportation and put natural movement back into their day. (We can figure out the gear we need to stay dry, warm or shaded as the seasons change). When we learn to feel and show our support of people who may be vulnerable to disrespect or harm from others, our society as a whole gains in strength and cohesion.
How can we help Portland become a place where more people enjoy vigor and purposeful participation as long as possible in a lifespan?
More than a long life, it is the life within the years that I am seeking….for us. I wonder what it will take for more of us to have mobility and vigor, pleasure in preparing and eating simple balanced meals, purpose and valued roles within our family or community for as long as possible into our final years.
A side note: For much of my life I have weighed whether working on equal rights for all is more important than promoting personal health for one. For me, it is a circular process with one success being ground for the other. This is one of my favorite topics to ponder. If you're interested, we can ponder together.
I invite you to contemplate, study and learn from people with vital longevity and work together to seed some of these small actions of everyday life that will move Portland to its own bluer zone. Come to class…we'll cook, we'll eat and we'll have some new stories to tell.
Resources
The Blue Zones Solution, Eating and Living Like the World's Healthiest People, Dan Buettner
The Okinawa Diet Plan, Get Leaner, Live Longer and Never Feel Hungry, Bradley J. Wilcox, MD, D. Craig Wilcox, Ph.D., Makoto Suzuki, MD.
Take a look at an article on dietary influences on brain and memory and one on the fragile nature of blue zones and how we might bring them back.
Photo: Shumilov Ludmila
Seasonal Cooking - Fall
This season is associated with the Metal element/Lung and Large Intestine in Traditional Chinese Medicine. Harmony between gathering and letting go is the dynamic task. We gather foods, warm clothes and inner resources for the cool months ahead. Letting go of things we no longer need, especially burdens of sadness or grief, lightens our Lungs and Large Intestines.
Fall foods promote good balance of body fluids and support cellular immunity against infections. In the kitchen, we'll prepare a beta-carotene and anti-oxidant rich soup (Sweet Potato and Leek Vichyssoise), salad (Massaged Kale) and gluten free crackers. Pear Hazelnut Bliss will end the class on a sweet and pure note.
Seasonal Cooking Late Summer
Photo: James Sutton
Seasonal Cooking - Late Summer
Late Summer is a unique fifth season in Traditional Chinese Medicine associated with the Earth element/Spleen and Stomach. This brief season between mid-August and Fall equinox reflects a time when the pendulum reverses its swing and we ground and center in preparation for the more Yin/cooling and inward seasons ahead.
Late Summer foods are meant to create strength and stability, and nourish our core. We'll explore foods that bring a natural sweetness to our palate, adding some warm and spicy foods as we move toward cool and damp times ahead. The menu will pay honor to the Mediterranean region with a composed Salad Niçoise Portland-style, French Lentil Salad and Mediterranean flatbread.
Seasonal Cooking Early Summer
Photo Credit: Petra Cigale
Seasonal Cooking - Early Summer
Summer is ruled by the Fire Element with its bright and expansive energy that fosters grown and creativity. My philosophy talk will focus on the Heart organ system and its roles to regulate blood circulation and affect the mind and consciousness. I'll outline common Traditional Chinese Medicine imbalances that may arise and share ways to support health through specific foods and practices that harmonize the Heart and mind.
In the kitchen, we will play with fresh foods to cool Summer heat, balanced by a dab of heat-dispersing spices. In this season many of us are on the go. We'll make a smorgasbord of wraps...whole meals nestled into fresh green leaves, rolled into gluten-free tortillas or arranged into nori (toasted sea vegetable) sheets. Make your favorite from a spread of juicy, crunchy, colorful and absolutely fresh plant foods. I will also make a whole foods-based smoothie enriched with superfoods.
Open to all and especially beneficial for people challenged by insomnia, depression, memory problems, scattered minds, excess heat in the body or poor circulation.
Photo: Tom Ezzatkah
Seasonal Cooking - Spring
Let's learn about the the upward and outward energy of spring. After a philosophical discussion of the season and its Chinese medicine correlations, we will move into the kitchen and prepare a simple meal that deliciously demonstrates the qualities needed for health in the spring season. Caring for the Wood element/liver and gallbladder organs allows for personal spring cleaning, freshening of vision and insight, lightening the load on our liver and gallbladders, limbering of our sinews and lightening our spirits.
A special feature of this class will be information on the spectrum of liver/gallbladder cleansing protocols I have used and guided others through in my practice.
The meal will be refined as spring approaches but will include demonstration and sampling of sprouted seeds and beans as well as a tantalizingly fresh from the garden spring salad, marinated beet salad and quinoa tabouli with herb inspired hummus. All vegan with optional add-ons discussed.
Seasonal Cooking Early Winter
Photo: Hans Vivek
Seasonal Cooking - Early Winter
Cold and darkness drive one to seek inner warmth...from the Inner Classic
We will explore ways of tonifying and strengthening the Water element, our Kidney and Bladder systems in classical Chinese medicine. Roasting, baking and slow cooking foods at lower temperatures prepares us for this cold and damp time in our Pacific Northwest. Root vegetables store well after fall harvest and tap grounding minerals from deeper earth resources. Flavors of mild saltiness and a bit of pleasant bitters help us concentrate body warmth deeper and lower. This helps with sturdiness against the cold. We will also have a brief time for inner listening to help identify personal self-care routines.
Menu will include roasted root vegetables with ginger-horseradish mustard marinade and optional roasted tempeh, choice of garbanzo or barley miso soup, winter greens salad and warming spicy herbal tea.
Meal will be vegan with optional add-ons discussed as we cook. You will learn ways to use components of the meal in creative, next day recipes. Bring a small container with lid for taking home some of what we prepare.
Photo: Jonathan Pielmayer
New Cooking Classes
My inaugural "In the Kitchen with Mary" cooking class features simple and savory vegetarian lentil soup and fall salad. This class will be a foundation for how to feed your body and soul and enjoy kitchen time. Learn how to make delicious food and boost your immunity against cold weather ailments. I will teach you how to handle a sharp knife, cutting board, grater, salad spinner and whisk and show shortcuts to make tasty broths. We will create a versatile dressing that makes tossed greens, whole grain salads or roasted vegetables come alive with flavor. Come with an appetite for sampling as we cook and sit down together for a light meal at the end.